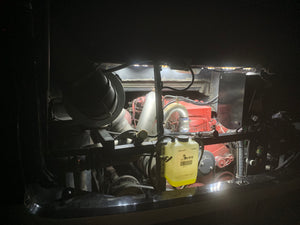 Universal Engine Bay LED Kit
Your new Hood Halo kit comes with everything you need.  The kit is prewired with plenty of extra wire allowing you to place your switch where you would like it.  
You get to choose where to install your pods. Every RV is different so we let you choose what to showcase.  
Your mechanic will thank you.